Moving interstate is different from local furniture removals or house removals as it is more time consuming and requires more planning. Hiring cheap interstate removalists is one way to cut down on the cost. Here we have compiled a list of the top 7 cheapest ways to move interstate.
Cheap Interstate Removalists encompasses all the guidelines associated with the prominent regulatory bodies for the removals industry. These bodies help protect the customer, support border regulations, and create better outcomes for the customers as well as movers.
Prepare in advance
Do not delay the preparation and take your preparation time seriously. Managing your time is really important. To move without any stress and have a smooth relocation, we need to manage our time well. This will not only help us to get ready before the interstate removalists Australia arrive but also save money. Create a list of all the things that you need to do and then tick them off as and when you complete them. Mark all the things that are urgent in a separate color so that you pay extra attention to them. Once you have completed everything make sure you double-check the list to prevent any mistakes.
Get quotes from several interstate removalists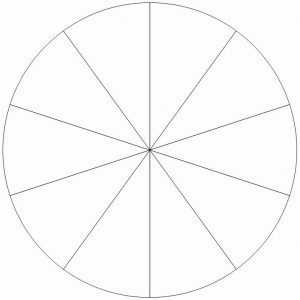 If you want to conduct the move on your own, then consider whether you can cover such a long distance all alone. Ask yourself if you can carry all those goods and load and unload them from your moving vehicle. The best way to move is usually by hiring professional backloading removalists who have previous experience in handling interstate removals. Getting quotes from various interstate removal companies will help ensure that you get the best services at the cheapest rates. Removal companies usually give free quotes so get as many quotes as possible.
Hire trustworthy and cheap interstate removalists

For such a long move it is crucial for you to hire the best backloading removalists in Australia. Other than the cost, you should also compare the services and the reputation of the removal company. Book interstate movers who have been in the removal industry for a long time and avoid moving with inexperienced and novice movers. Be sure to check the license of the movers before hiring them and ensure that they have the certification to carry out relocations across Australia. Read the online reviews and testimonials from others who have booked the services to understand the quality of service provided.
Throw, sell or donate useless furniture
Move only those goods that are important to you and have some sort of use. Do not pack anything that you haven't used yet but might need in the future. If you do not need anything then you can simply throw it away. If you feel that the goods that you are throwing might be of use to others then you can sell them to others. You can also donate your furniture to others if they are in good working condition and can be used. Rather than paying a lot of money to get your old furniture across the country, it might be cheaper to buy completely new furniture in a new place.
Pack your goods with good quality packaging
Packaging for all your belongings needs to be strong and sturdy so that it can protect your goods from damage during the relocation. If you don't pack your items with care then they are bound to get damaged during the relocation. Some of the packagings that is preferred for packing include bubble wraps, cardboard, packing paper, tape. Buy packing materials in advance and pack before your movers arrive. This will help you to save time as your cheap interstate removalists won't have to pack them and also reduce the cost as all the work will be complete even before they arrive at your place.
Stay clear from forbidden items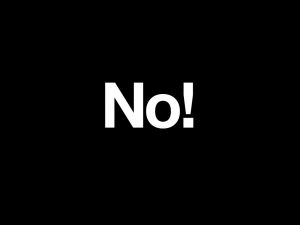 There are some items that are banned and are not allowed to be transported, avoid packing those items so that you don't breach the contract with your movers. You should enquire about the list of items that are forbidden for an interstate relocation and pack your goods keeping that in mind. These items are usually harmful such as corrosive, flammable, and explosives. Moving companies do not permit plants, pets and perishable food to be brought along on the journey. These items may either get damaged or cause damage to your belongings which is why it is important that you don't pack them. Make sure you double-check before your movers arrive to avoid wasting your time.
Labeling the boxes

It is important to label all the boxes you have packed depending on the room where you want to place them. Say you want the cheap interstate removalists to move most of your kitchen equipment to your kitchen and the rest of it to your living room, in this situation the movers will keep the boxes according to the labels that you have put on the boxes. This will help you to save your time during unpacking. Label all the boxes with the contents of the box, the delivering instructions, and also the room where you want to assemble it. All these steps will help save your efforts and time as your interstate movers will do all the work for you.
To conclude, these are the seven most important tips which will definitely come in very handy during your interstate relocation. So make sure you follow all the steps before your relocation to ensure safe and secure relocation. These steps will help make your move completely stress free and smooth. We provide a range of interstate removals services. To contact Cheap Interstate Removalists, You can call us at 0480 033 100, or send us your mail at info@cheapinterstateremovalis.com.au
Fragile removals are something that can be important if you are shifting to a new house or new location. If you want to move your valuable and fragile items on your own. They might get harm while relocating from one place to another. Therefore it's better to choose...