Maintenance and care of your pool table are essential if you want it to be in good condition. Most of the time pool table maintenance is simple and does not need to be done regularly to keep the table in great shape. For wood areas on the table, treat them as you would any other wood furniture. If Dust is there around the pool table, so it looks filthy use wood polish and some extra scrubbing to maintain the pool table in a better condition. When you buy a pool table for your home, a brush is required to remove all dust from it. So if it comes along with a pool table it's easy to ensure that all dust and stray fibers are removed from the table.
To maintain the pool table in a better condition needs to be done regularly for optimum playing results. The biggest mistake you can make with a pool table is to lift it or move it on your own. If the pool table is moved improperly, this slate can crack into several pieces and may need to be replaced due to this it may consume your valuable time and lots of costs. Therefore it's better to hire professional Pool table  Removalists to move your pool table and you can also ensure that your pool table remains in the best possible way. 
Few tips on how to keep your pool table safe for  long-lasting
If you maintain your pool table in good condition that will last many years if you maintain them well. Though as we all know that pool tables are constructed from strong wood and materials. Always remember to protect your pool table including surface, pockets, and rails from possible damages.
A cloth cover is a must to remove dust from the pool table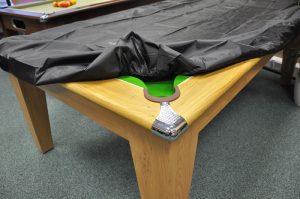 A pool table cloth is essential that covers the slate's surface when not in use; Therefore only several owners do so. If you too follow the same process, know that you are also making a big mistake here. Covering the table is necessary if you don't it might get dirty but also ruin the table surface as cloth protects the pool table. Professional pool tables use a blend of natural wool (80%) and synthetic nylon (20%).
No Drinks near your pool table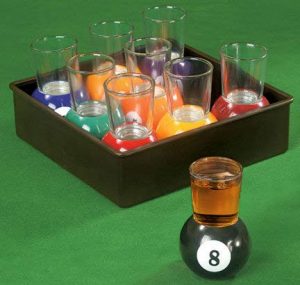 Always Keep drinks away from the table as spilled drinks over the table could ruin the table surface. So therefore you must not allow liquid nearby the table.
Never  smoke near your pool table
Avoid using an activity that produces smokes as it might also ruin the cloth of the pool table.
Never place your pool table in direct sunlight
Whether you use a cover or not make sure that the pool table is not near to the windows as a table cloth is sensitive to sunlight and it begins to dull and deteriorate when the sun's rays come in direct contact. Therefore it's better to stay away from your pool table through sunlight to stay safe and secure.
Never sit at the pool table
If you sit on the table it can eventually break the seal between the rails and cushions, resulting in dead cushions that produce a no-ball response.
Never move on your own
Move on your own pool table is heavy and delicate so if you need to move your table you must contact a professional pool table Removalists mover.
Never use harsh cleaners or chemicals to clean your pool table
Use only a cleaner that says it is fitted explicitly for pool tables. Don't use Carpet cleaners and other stain removers it can damage the pool table. To consult professional pool table movers which product they used.
Benefits Of  purchasing Pool Table
Improves parent-child relationship
As we all know that every individual mostly spends their time watching television and video games. They don't spend time with their family.  To improve the parent-children relationship, it's important to spend time together by participating in activities like a pool table and built your family relation.
Improves life skills
By playing pool table it teaches plenty of lessons not only to children but to adults as well. By playing it not only reduces stress but also makes the person more competitive. It increases the desire to concentrate more on gaming skills.
Improves cognitive skills
While playing Pool table games it requires mathematical skills and physical judgments to play shots. This also improves a wide variety of cognitive skills including concentration.
Improves academic performance
Parents who communicate and engage with children often leave a positive impact on their academic performance. Therefore, it is important to play a game like a pool table that involves the whole family.
Here Are 4 Things that Pool table  Removalists Must Do while Planning To Move Your Pool Table 
A pool table is one of the heaviest items you cannot lift on your own, some weighing up to 1,000 pounds.  Therefore, shifting them from one place to another is a tricky process. If you are looking for pool table movers to pack your pool table and move it to your new house. The best option is to hire professional Pool table Removalists movers, it is understandable that not everyone can afford that.
But our Our Cheap Interstate Removalists team provides these services at affordable and reasonable prices that everyone can avail them. Moving a pool table is not an easy task and it requires knowledge, skill, and most importantly, patience. Here are few things you must know about how pool table Removalists move your pool table:-
Pool table Removalists have to disassemble the table first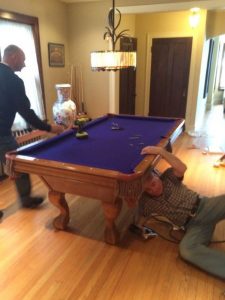 You cannot lift your pool table and move it somewhere without anyone's help. Cheap Interstate Removalists pool table movers know very well how to move a pool table in a safe and secure way. They will have to disassemble the parts first and also remove the pockets, rails, felt, and base. Then separate the frame from the legs. And also, keep all the screws and bolts securely as this would require them at the time to reassemble the pool table.
Pool table Removalists provide a vehicle or a truck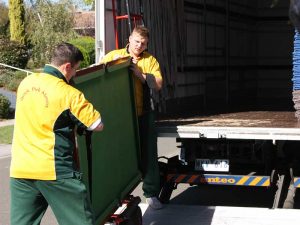 For moving pool tables from one place to another, you cannot shift your pool table without a truck. If you want to move on your own, this process may cause damage to yourself. But by Contacting Cheap Interstate Removalists company that offers you pool table moving services at reasonable prices.
Professional Pool table Removalists  knows the strategy 
You cannot move the parts of your pool table from your house to the truck all by yourself. You will need help. Get experts to help you out so that the activity is carried out seamlessly. However, if the move involves complex routes such as narrow ladders, it is best to seek the help of professionals.
Pool table Removalists Cover and wrap all the parts of the pool table before loading it into the truck.
While Relocating your pool table from one location to another. Our Pool table Removalists must properly wrap each part of your pool table before you move them to your new house. Our pool table movers use moving blankets or bubble wrap for this. We must pay special attention to the slates because they are heavy and more prone to damage. After loading into the truck, drive slowly so that the risk of damage is further minimized. Doing these few things will ensure that your pool table is safely transported to its destination, there will be no harm.
Conclusion
The shifting process is one of the strain full process as it may take more time and sometimes takes one more days also. But cheap interstates Removalists handle this task easily and fulfill their needs and requirements with their wants. Many people think the removal process is easy alone. Our expert has years of experience in moving service. Arranging Pool table transportation over a long distance is another concern for pool table owners. Cheap Interstate Removalists a Professional Moving Company, you can rest assured that your pool table is in the safe hands of the experts with the know-how. We are the long-distance pool table that aims to make your pool table removals in Australia,
Our experience, skills, and efficient approach have led us to become established and trusted removalists throughout Australia with a reputation for a friendly, polite, professional pool table movers service. This is why we work hard to ensure that our customers receive an excellent quality of service that continues to build our reputation time and time again. At Cheap Interstate Removalists Pool Tables.
Our pool table movers offer the most beautiful, professionally installed pool tables at the lowest prices you can get.  our pool tables professional used top quality slate. When it comes to relocating your pool tables to a new location, precision and perfection are our specialties. This is the reason why people hire professional experts to get stress-free service.
Do you require more information?
If "Yes" then call us on our number: 0480 033 100
Or you can email at info@cheapinterstateremovalists.com.au
Furniture is one utility good that can be very helpful in addressing multiple tasks at a time. Sleeping, reading, eating, and playing are some of the benefits of having a good set of furniture. A pool table is also a part of your furniture asset which you often use to...