Fragile removals are something that can be important if you are shifting to a new house or new location. If you want to move your valuable and fragile items on your own. They might get harm while relocating from one place to another. Therefore it's better to choose the right removal company for fragile belongings. To get your fragile items always secure by using specific methods. When it comes to packing up the items while relocating for you . Cheap Interstate Removalists is one of the best reputed and experienced removalists companies. Our staff is dedicated to making each and every customer removal process go as stress-free as possible. Moreover there are no bumps in the road. We know how important it is for our customers to make fragile items secure during a relocation process. Whether you are shifting fine art, an antique or an instrument or something else, our company can help you with that. Moves can be challenging to handle especially when you are moving fragile items by individuals who are moving for the first time.
We can remove all burdens associated with moving fragile items for you. Therefore you have to worry about arriving at your new place yourself. Our fragile movers will listen to your worries and will take anything you think might be best for your delicate items. Our first priority is always our clients to make them peace of mind , so this is what we always aim to achieve. You won't find fragile removals like ours anywhere else throughout Australia. We provide the following benefits when you decide to work with us for your fragile removals:
No extra charges – we are completely transparent
Reliable and Professional service
Cost-effective rates
A well trained, experienced staff of movers
More Information About Our Fragile Removal Services
Our fragile items service in Australia aims to make the entire process hassle-free, and even enjoyable. We work absolutely everything for you according to planned step by step and in chronological order. Therefore, all you have to do is arrange a time that suits you and then sit back and relax as you wait for us to get to work. So no other fragile removals company like us in Australia, and running for many years so that we can provide you with an excellent service. Many of our customers come back to us again and again because of great work.
Our fragile removals Australia goes above and beyond for each and every customer. Our Removals company has received many positive reviews from satisfied customers. If you need a removalists company like us Cheap Interstate Removalists for your fragile removals. Then you don't have to worry about your delicate items.
Relocating your fragile Items is hectic ?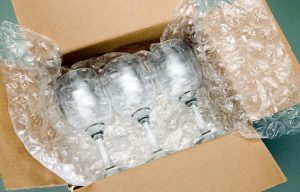 Moving can be both exciting and hectic, that is why most of the people looking for a professional removal service take some of the stress away from them. And give them peace of mind from this stressful situation. Some items may be heavy, while others may be delicate. Because of this, it can be difficult to figure out how to move them all properly so that they get to your new destination without a scratch. By attempting this work on your own, sometimes the items can easily become damaged in transit.
Our removalists are fully trained and insured and know exactly how to transfer items using the right packaging methods. we use the best packaging materials to protect belongings as they await the move, and will ensure that no harm comes to the items during relocating. Cheap Interstate Removalists offer a complete range of specialized and fragile removal services at reasonable customer rates. We have many trucks available depending on your requirements, plus a team of fully trained staff. Our service is reliable and professional, and we can also take care of the packaging and unpacking of your belongings. We will use only the highest quality moving boxes to move your stuff and ensure they reached the original form.
Don't Attempt To Do It Yourself
Several people try to save money by relocating their fragile items themselves. They wonder how difficult it can really be, and decide to save a little money by taking care of it. But later on, most of these people end up regretting it. Without the help of expert movers, you will be unable to move your fragile items without a single scratch. Our staff knows exactly what to do to get it done this work Fastly and easily, and you'll be having stress-free moving as soon as your items arrive at your new location.
Moving your delicate items might seem simple, but it can actually be far more difficult than you realize. And you certainly don't want to realize before it's too late. While moving to Interstate removal with fragile items there are numerous things that could go wrong. That is why you opt for a professional mover i.e. Cheap Interstate Removalists. Our removalists staff will treat each fragile item as if it were their own, so you can trust us.
A Stress-Free Relocation Time
Whether you're relocating or you are moving across the city, doing so with delicate things can be stressful. With the help of a Cheap Interstate Removalists company, you can take the help you need and make your move so much more enjoyable. You can assure a cost-effective package with us that suits your needs and budget. Maybe you have large or bulky, expensive, or fragile items, that could be damaged if not protected and moved properly. What about any fine art and antique you have? We have to take care of this for you means that you have to think hard about any belongings.
Relocating Across The State
Moving to another state is more complex than a local relocation. Items are generally more susceptible to damage because they are traveling farther and moving continuously on a truck. We move many families across Australia every week and it can make it so much easier for you when you choose to relocate. Cheap Interstate Removalists can do packing, loading, inventory, storage, and unpack all goods. Our team can specialize in packing, loading, storing, and unpacking all belongings.
All you have to do is relax and trust that your items are going to reach your new home, as planned. Our customers always praise us later, and many are surprised at how comfortable and hassle-free the experience really was. We are not just saying – we can make this experience as easy as possible for you!
Professional Packers Here To Help You
Preparing to move all your items can be a tedious task, and one is that many are based on it until the end because it is so huge. Packing all of your items and ready to move can be a tedious task. It can take several weeks to sort and organize things into boxes. It's not as simple as just throwing things in a box, because you need to think about how to pack items without damaging them. Get rid of this hectic work you can contact Cheap Interstate Removalists they are great. Our packers will even go as far as to properly label your boxes for you, as this is also important when moving items so that you know what and how things are to avoid damage and further expenses.
Secure Optional Storage Solutions
In the process of relocating, you may need to leave your old place as soon as possible. This could mean that all your items will require temporary storage while you wait to move to your new location. As we all know that customers want a storage facility that is safe, free from dust or dirt. And a place that can assure that things will not get damaged. You don't have to worry, we are providing all these facilities to our customers and also providing
Insurance as it is important just in case anything should go wrong with your items. Moreover, when it's time to finally move into your new place, you can choose to have door-to-door delivery of your items. This makes the entire process even easier with no need to head to the storage facility to pick up your things.
Call Our Professional and Reliable Removals Today
If you are looking for a professional moving service that can help with all types of items from small items to large items. Then get in touch with Cheap Interstate Removalists today. Our team is the best removalists service for relocating belongings from one destination to another with high attention to detail and customer service like no other movers in Australia.
It doesn't matter whether you are shifting across the state, relocating offices, or you simply need a few fragile items to move elsewhere – no job is too big or too small for our staff. Our packing and relocating services are guaranteed and insured, so you can relax about your belongings when you choose to work with us. Don't try to do it yourself or work with a less experienced team – contact us today to find out more!
Do you require more information?
If "Yes" then call us on our number: 0480033100
Or you can email at: info@cheapinterstateremovalists.com.au
It is easy to say that moving house with kids is just a small work. Indeed it is easier said than done. Moving house with kids is not an easy task and sometimes it may even turn things upside down. Every parent wants their kids to be safe. Kids are much inclined to...