Moving office is a serious challenge for any business, presenting countless obstacles and headaches along the way. If you are looking for Office Removalists or simply if you want to relocate your office. Cheap Interstate Removalists can help you with that. Moving offices can be stressful as it is exciting. And to move so many desks, computers, furniture, and so others item is not an easy task for an Individual. It eats up lots of your time and energy.
Our Office Movers is familiar with all the areas and routes already. This will help you save time and will make the moving process tranquilizing. Thankfully, there are many things you can do before and during your move to make sure it runs as seamlessly as possible and keep productivity at an all-time high. Every business deserves uninterrupted, stress-free office removals. "Cheap Interstate Removalists", has a special focus on providing effective and efficient office removal services. Customer satisfaction is important to us and therefore we provide a complete suite of services.
You can Save your time by hiring us for a systematic and smooth Office Removalists
Our years of experience have successfully moved thousands of commercial premises with our excellent knowledge and service experience. We understand every aspect of office shifting that allows us to avoid inapplicable costs that most inexperienced movers do for their customers.
Cheap Interstate Removalists understand how important is to maintain quick, efficient services during a commercial office relocation. We will help you shift as rapidly as possible. During your office move, transferring your inventory is not a problem. Our office removal team can pack, unpack, and store any of your items and even placing our customer belongings from one office to another – as soon as possible.
List of Packing Materials while Moving:-
Packing a home office can be rather difficult due to all the important and expensive items found in it. To be able to provide the necessary protection for your sensitive documents, office equipment, and office furniture, you need to prepare the correct packing materials in advance.
Here is a list of packing:-
Strong cardboard boxes:
One thing is clear – you cannot pack your office removals items without the convenience of strong cardboard boxes of different sizes. When packing your office equipment, you should use the original packing boxes that came as electronic devices because they provide the best possible protection on the road. Hopefully, you can place those original packaging somewhere, possibly stacked inside your storage room. If you don't, you'll just have to find sturdy boxes of similar sizes and use more protective packing material than you would have when using the original boxes.
Packing paper:
 A lot of packing paper will be required to pack your office items efficiently. You will need clean, soft, white, and ink-free newsprint to protect pieces of electronic equipment such as your office Removalists. Don't use newspapers to pack your office items because the ink can transfer to some of the more delicate surfaces and ruin your valuable things forever.
Bubble wrap: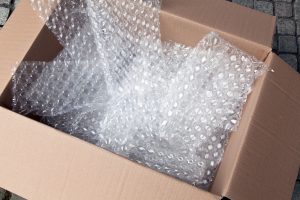 Bubble wrap provides the best safeguard for all fragile items found in your office – from fragile sections of office furniture (glass panels, glass doors, etc.) to easily broken electronics inside the office. Bubbles filled with air serve as soft cushions to protect those fragile things from hazards on the road.
Packing tape and markers for labeling:
Don't just buy the cheapest packing tape , pay a few extra money to get multiple rolls of high-quality packaging tape that can fix all the protective materials and secure your mounting boxes for office removals . We will work well when it comes to markers. As long as a marker is good for labeling your boxes, it can be used for an office packing job.
Benefits of hiring an Office Removalists
Reduces stress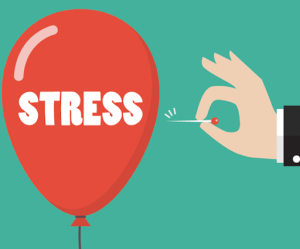 If you are looking to reduce the stress involved in the relocation process, it is highly advisable to consider hiring a professional office removal company. There are lots of useful tips for selecting a moving service that can fit your need perfectly. The rules and laws guiding the moving service vary from state to state and may affect service quality and price.
Good Reviews on Office Removalists
Office movers team is well known among the people. The response rate is much better than other removalists in Australia and we are providing office removals services at a reasonable price.
Insurance
One of the advantages of hiring a professional removal company to help with your relocation is that they are fully insured. This contract will cover some parts of the value of the belongings. After going through the contract and still feeling dissatisfied with the insurance involved, you can purchase additional insurance coverage for your belongings.
Feel Convenient on Office Removalists
Cheap Interstate Removalists provides a helpful packing service, which allows all your goods to be safely and smoothly delivered to the final destination. All you have to do is discuss the terms and conditions with them and put the pen on paper. For Office Removalists services, hiring professionals for this, gives you the opportunity to spend time with your new office on other tasks.
Successful Track Record on Office Removalists
Our Cheap Interstate Removalists provides Expert  team who are affordable, skilled, sourced, and last but not least experienced. Along with providing services like storage facilities, professional packers, the right tools, and machines. Also, provide subjective qualities.
About Our Company
If you plan to move your office in after a while gives us a call and book an office pre-move survey that will be completely overcome by any interim fee. Our customer support staff is always ready to help you and will clear all your doubts about the move, whether it is regarding packaging supplies, deadlines, our commercial storage and insurance policies, etc. Forget the problem of relocating your office and allow our team of professional office movers to take charge. With years of removals and moving experience, Cheap Interstate Removalists ensure a tension-free office relocation while keeping downtime to an absolute minimum.
If you want more information then, Hurry and pick up your phone and dial our number: 0480 033 100
Or you can mail us: info@cheapinterstateremovalists.com.au
Fragile removals are something that can be important if you are shifting to a new house or new location. If you want to move your valuable and fragile items on your own. They might get harm while relocating from one place to another. Therefore it's better to choose...